Renowned expert in psychoanalysis and neurobiologist will deliver a lecture open to the public on at CECs Science Tent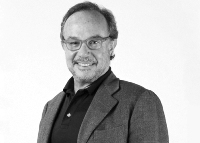 2 de Diciembre 2013
Pierre Magistretti, renowned physician and neurobiologist, who is Director of the Brain and Mind Institute, Lausanne, Switzerland, and Dean of the Division of biological and environmental sciences and engineering, KAUST, Saudi Arabia, will deliver a lecture open to the public on Friday, December 6, at 7 p.m. ac CECs Science Tent Auditorium
Read more...
CECs researcher wins MIT award Technology Review innovators under 35 years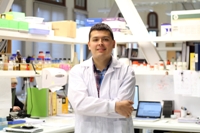 The researcher in the area of biology from Centro de Estudios Científicos (CECs), Alejandro San Martín (30 years) was awarded as "Innovators under 35" by the MIT Massachusetts Institute of Technology, granted for the first time in Chile.
Read more...
Colloquium: "Chaos and Unpredictability in Evolution"
Physicists met to pay tribute to the trajectory of Jorge Zanelli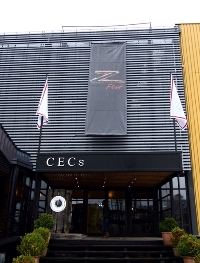 Complying with a tradition in the world of physics, the physicists of Chile and the world got together during October 2nd and 3rd at the Centro de Estudios Científicos (CECs) (Scientific Studies Centre), to celebrate at the "Z Fest" the 60 years of the investigator Jorge Zanelli.
Read more...
Core Los Ríos (Regional Council) gave the "October the 2nd" medal to Dr. Felipe Barros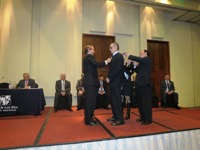 The Regional Council of Los Ríos made an extraordinary plenary session to commemorate October 2nd, date in which the sixth anniversary of the Los Ríos Region´s creation is remembered.
Read more...
Chilean Physicist wins TWAS-Lenovo Prize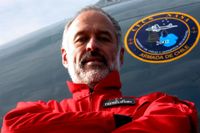 1 October 2013
1 October 2013. The TWAS-Lenovo Science Prize, one of the most prestigious prizes given to scientists in the developing world, has been awarded to Chilean theoretical physicist Claudio Bunster Weitzman for his contributions to understanding gravity and the quirky physics of tiny, fundamental particles of matter.
Read more...
Start
Prev
1 2 3 4 5 6 7 8 9 10 Next End
Page 1 of 28