The President, Michelle Bachelet, met with CECs Director Claudio Bunster and the CECs glaciology researchers who discovered the lake, Andrés Rivera, Rodrigo Zamora and José Uribe.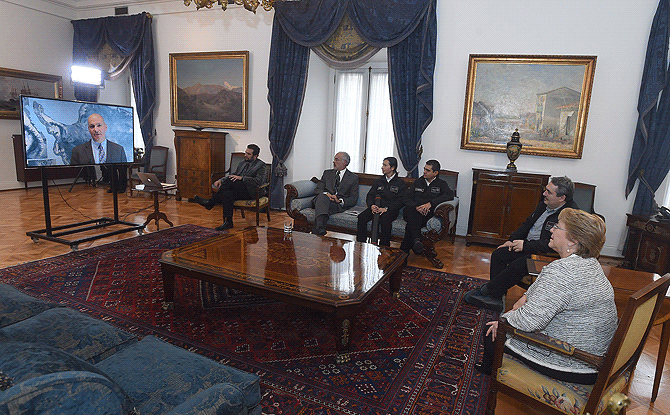 The photograph shows the attendees listening to Waleed Abdalati, former NASA Chief Scientist, currently Director of CIRES and a member of the CECs International Advisory Committee, who via video message expressed his views on the importance of the Glaciology program at the Center and the relevance of the discovery of Subglacial Lake CECs.
---
Source: Presidencia de la República.