"QUANTUM MECHANICS OF FUNDAMENTAL SYSTEMS X: BLACK HOLE ENTROPY, 43 YEARS LATER"
The conference attended by renowned theoretical physicists from different countries and institutions, was held from December 12 to 16 in the conference room of the CECs Martha Muse Building, it was co-organized by the Center for Scientific Studies and the Balseiro Institute, sponsored by CONICYT and It from Qubit of the Simons Foundation.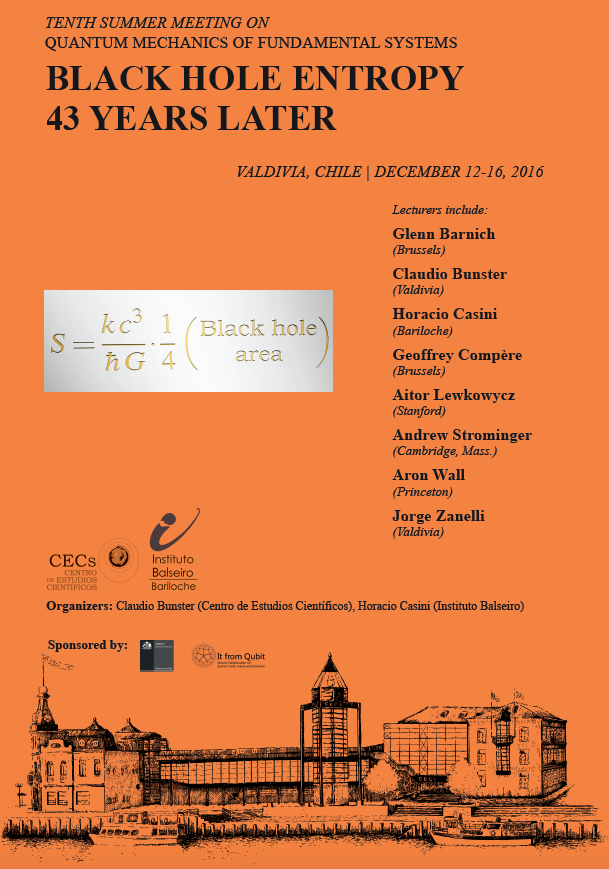 Among the speakers, there were representatives from the University Libre de Bruxelles, Stanford University, Harvard University, the Princeton Institute for Advanced Studies, the Balseiros Institute and the Center for Scientific Studies.
These conferences have become a tradition for the CECs' Theoretical Physics Lab, they are held regularly since the founding of the Center for Scientific Studies, more than 32 years ago.